Operation Backpack
Operation Backpack provides backpacks for Wilkinsburg school children through the district. These are distributed every August to kids to welcome them back to school. This is usually a collaborative project with the local congregations, First Presbyterian Church of Edgewood, Mifflin Avenue United Methodist Church, South Ave United Methodist Church, Christian Church of Wilkinsburg, and Tree of Life Congregations, and the Department of History at Carnegie Mellon University. The children receive a backpack, various school supplies (including pencils, crayons, paper, notebooks, etc). Teachers also get white boards, markers, sundry school supplies. Distribution is collaborative, with the Wilkinsburg Public Library and the Turner and Kelly Schools.
Amazon Operation Backpack Wish List
Please use the following link to place orders on Amazon for backpack items:
Amazon Operation Backpack Wish List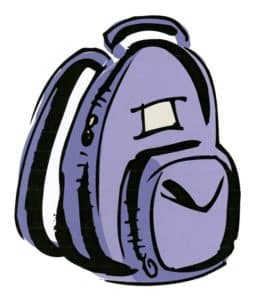 The backpacks are different colors and in two sizes (small and medium), but otherwise the same. They come prepacked with:
Pack of Pencils
Pack of Pens  
Pink Erasers
Sharpener with Dome Cover (assorted colors)
12 Inch Ruler (assorted colors)
Glue Sticks
Spiral Notebook (assorted colors)
Folder (assorted colors)
Pack of 5 Crayons
Pencil Case (assorted colors)
5 Inch Scissor
2 Highlighters
Masks and hand sanitizer.